AVJ Homes Lettings are bringing their new E Signature Scottish private residential tenancies!
AVJ Homes Lettings are very proud and excited to bring this new service to the market. As we can all agree a tenancy agreement is a landlord best protection against unruly tenants, tenancy deposit scheme, council tax, utilities, insurance claims to name a few. For that reason, it is imperative every private landlord should equip themselves with the latest PRT which is easily accessible at the time of need.
Benefits:
The process of setting up the lease is so straight forward that you can create a legally binding lease within 30 seconds on your phone
Imagine you are to meet a tenant and you both agree on the rent, you can sign a tenancy instantly
Fast, Easy & Eco Friendly
We believe Avj Homes E Signatures is the future for landlords as it offers 2 distinctive benefits which the Government website does not – it ties in with the Net Zero policy and furthermore saves the landlord time & money in travelling costs.
Tutorial:
Please watch this short tutorial for the process:
As a special offer Avj Homes lettings are offering a FREE Client Log In Portal exclusive to you if you use our services, please click on this link to see the benefits: Avj Homes Lettings Client Portal
To create your past, present and future leases please click on
Create my Scottish private residential tenancy NOW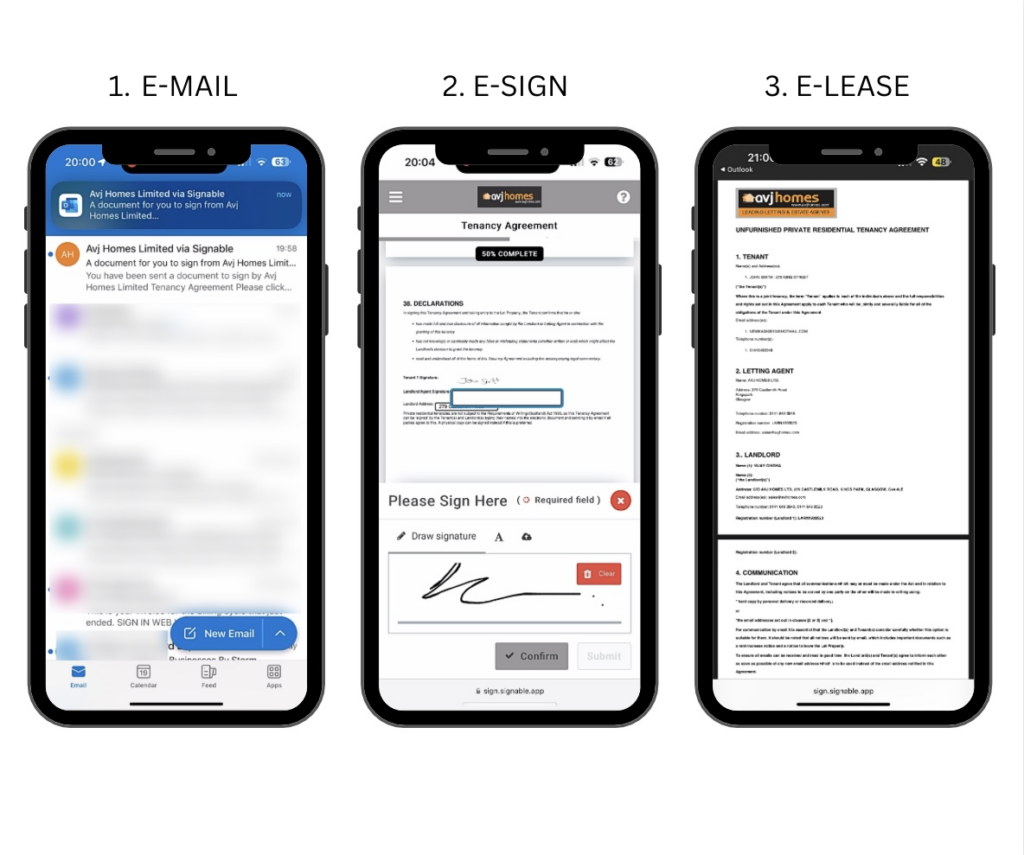 Tel: 0141 649 8528
Email: sales@avjhomes.com
Website: Visit AVJ Homes