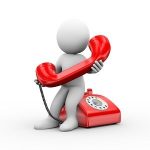 Our telephone letting advice helpline is one of our key membership benefits and is an essential element of the service we offer our members.
SAL specialist advisers can help with most questions you have regarding letting your property in Scotland – whether it be checking details of the latest legislation or asking how to deal with an unexpected situation, we are here to assist you.
Unlimited access to the SAL telephone advice helpline is FREE for all SAL landlord and letting agent  members. Our helpline operates on a call back basis and all advice is given by telephone. We aim to respond to all requests on weekdays within 24 hours and the call back is usually much sooner. Please let us know if your advice need is urgent and it will be prioritised.
Getting advice
Members requiring advice can contact SAL and request a call back on:
If emailing, please include your name and contact number plus either your membership number or first line of your correspondence address.
Our team is available 9.00am – 5.00pm, Monday to Friday and outwith these times by appointment.
Alternatively, please feel free complete the form below and we will contact you as soon as possible.
Topics covered
The Private Residential Tenancy
The older Short Assured Tenancy
Landlord regulations
Tenancy deposits
Letting agents
Tenant problems
Giving notice
Rent arrears
Anti-social behaviour
Landlord registration
HMO
Eviction
Tenancy management
Safety
Housing benefit matters
First-tier Tribunal
Council tax
Inventories
Universal credit
Energy efficiency
Other topics too – please ask
Our advice service covers practical guidance with Scottish private lettings. We don't provide business and taxation advice and recommend that members take advice on this specialist field from a good accountant.
If you also let properties in England or Wales, we can assist you via our National Residential Landlords Association (NRLA) reciprocal membership deal. Please contact us to add this to your membership if required.