Debate night – be part of the big studio audience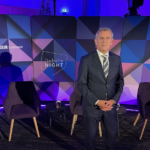 We are excited to announce BBC Scotland's topical TV programme Debate Night is searching for people to be part of the big studio audience.
Would you or anyone you know be interested in joining the studio audience? We film in the evening in cities across the country and would love to see locals there at a location nearest to you.

Wednesday 1 June Glasgow
Wednesday 8 June Falkirk
Wednesday 15 June Edinburgh
+ more dates are available on our website.
How do I apply for studio tickets?
Visit www.bbc.co.uk/debatenight and click 'Apply to the Audience', then select a location near you. Filling out our online application only takes two minutes!
Why be part of the audience?
Debate Night is the only television programme of its kind in Scotland that gives you the opportunity to put your questions to some of the country's key decision-makers and public figures.
Perhaps you run a business or are a frontline worker? You might be a parent, a carer or a student? Are you retired, self-employed or just starting out in the workplace?
It's your questions, stories, experiences and opinions that lead our discussion – so we couldn't do it without you!
This year has seen many senior politicians on the panel, with guests including comedian Susie McCabe, former Dragons' Den entrepreneur Piers Linney, columnists Hugo Rifkind, Brian Wilson, Pat Kane, author Alex Gray and musician Ricky Ross.
Previous episodes of Debate Night are available to watch via BBC iPlayer: www.bbc.co.uk/debatenight