SafeDeposits Scotland Resolution Service Webinar
Date and time
3 December 2020, 10.30am - 11.30am.
Venue
Online webinar through Zoom

Rent arrears are not a new phenomenon, but with financial pressures placed on people across the country by Covid-19 it is an issue that many landlords and tenants may find themselves dealing with for the first time.
From SafeDeposits Scotland, Resolution Manager Paula Guthrie and Resolution Service Advisor Cameron Smith will discuss the tenancy deposit scheme's recently introduced SDS Resolution – a free service designed specifically to assist landlords and tenants in establishing a satisfactory resolution to rent arrears.
They will also take a broader look at the landscape of disputes arising from rent arrears both prior to and during the Covid-19 pandemic, and will be available to answer questions relating to the subject.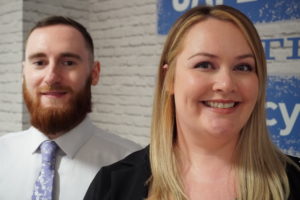 For more information on SafeDeposits Scotland please visit our suppliers and discounts page here.
You can see more about SDS Resolution here. Please contact SDS directly for more information about using the service. 
Attendance at this webinar counts as 1 hour of continued professional development (CPD).
This event is free to attend thanks to SafeDeposits Scotland's support, however booking is essential.