In addition to a wide range of member benefits, SAL also arranges discounts and offers for our members on goods and services.
We would like to increase the supplier listings on the site. All net revenue is reinvested in the services we provide for our members. If you are a member who knows a good supplier that others might benefit from, or you are a company who would like to be listed here, please let us know by emailing advertising@scottishlandlords.com and we will contact you with rates and information.
The Scottish Association of Landlords does not necessarily endorse any company listed here. We are not in a position to check the goods and services on offer from advertisers but we welcome your feedback on the companies listed.

Alan Boswell Group
Specialist insurance brokers to landlords. We have arranged cover for members of the Scottish Association of Landlords for over ten years.
Exclusive discounted rates apply to all members of Scottish Association of Landlords.
Tel: 01603 216399 | Email: landlords@alanboswell.com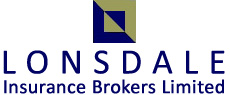 Lonsdale Insurance Brokers: CMP and PI Insurance
Since January 2018 Scottish letting agents have been required to comply with the letting agent code of practice. One aspect of compliance is the requirement to hold Client Money Protection (CMP) and Professional Indemnity (PI) insurance.
For etting agent registration, agents must provide proof that they hold both CMP and PI insurance.
Lonsdale Insurance Brokers Ltd is delighted to offer these products to CLA members via their "PI + CMP" facility.
What do members say? 
"The Scottish Letting Agent Code of Practice requires agents to have Professional Indemnity and Client Money Protection insurances. We are thrilled to have competed the exercise through the PI + CMP scheme for CLA members. The process was refreshingly quick and efficient, we also made welcome savings overall through the very competitively priced PI".
Alison Tennant, Littlejohns Limited. Edinburgh member agent.
"We are delighted to have arranged highly competitive PI via the CLA PI + CMP scheme. The flexibility of the scheme allows you to arrange PI and CMP combined or PI only and CMP on a delayed basis until the new legislation comes in to force in January 2018. The setting up of the policy could not have been easier with completion of a simple digital form"
Derek Gibb & Partners Ltd, Edinburgh member agent.
"We have arranged our Professional Indemnity Insurance and Client Money Protection quickly, efficiently and competitively via the PI + CMP facility for CLA members".
Willie Jamieson,  1 Stop Properties. Glasgow member agent.
"Via the PI + CMP scheme for CLA members, the PI savings we achieved  more than covered the cost of CMP. With the 1st October deadline looming and all the additional costs associated with registration we are delighted to be compliant and to have cut costs".
Christopher Boisseau, Factotum, Edinburgh member agent.
Oliver Wharmby from Lonsdale says:
"PI + CMP is a professional indemnity led scheme which allows the policy holder to take out PI in isolation or PI and CMP under one policy. Please note CMP is not available in isolation. We can structure the policy such that the CMP starts in advance of the PI and whereby the PI is delayed until the PI expiry date. We can equally reverse this formula whereby the PI starts in advance of the CMP".
Please feel free to contact Oliver Wharmby at Lonsdale for more information and costs.
Tel: 020 3713 3860 | Email: pi.cmp@lonsdaleib.com