Edinburgh online branch meeting
Date and time
05 April 2022, 3:30pm – 4:30pm
Optional informal networking session, 4:30pm – 5:00pm
Venue
Online event

Online local branch meeting for landlords & agents. Join us on Zoom for this virtual meeting to get the latest news updates from SAL and participate in a discussion with fellow property professionals on member selected hot topics and questions.
SAL branch meetings are free of charge to local SAL members as part of our package of membership benefits.
Booking is essential and meetings run based on demand. Please book online, email  info@scottishlandlords.com  or call 0131 564 0100 to book your place.
This meeting is kindly sponsored by Vouch.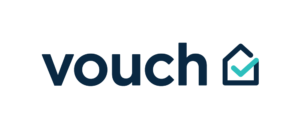 Vouch is a  fully automated, intelligent  referencing system designed by  letting agents for letting agents and landlords. Giving you the control and flexibility you need with the major benefits of cost-saving and income generation.
A full tenant reference for only £5!
On top of this, we offer you a great range of integrated income streams to help generate new revenue! 
Earn up to £300 per property!
Vouch is not just a referencing tool, it can also automate the utility notification process and supply a full range of rent guarantee products as well as tenants and landlords insurance, SKY TV, Virgin Media and deposit replacement products. All designed to earn you money!