Edinburgh online branch meeting
Date and time
20 January 2021, 2pm – 3pm
Optional informal networking session, 3pm – 3:30pm
Venue
Online event

Online local branch meeting for landlords & agents. Join us on Zoom for this virtual meeting to get the latest news updates from SAL and participate in a discussion with fellow property professionals on member selected hot topics and questions.
SAL branch meetings are free of charge to local SAL members as part of our package of membership benefits.
Booking is essential and meetings run based on demand. Please note that due to high demand a maximum of two places can be booked per membership for both landlord (landlord member plus spouse/partner)  and letting agent members (the main contact or any two of the main linked members) Please book online, email info@scottishlandlords.com or call 0131 564 0100 to book your place.
** Thank you for your interest in attending this event.  Please note that due to high demand this event is currently fully booked however we now have a second Edinburgh branch meeting available to book on 3 February 2020. 
The February meeting will be a duplicate of the January meeting, to enable as many as possible of our members to attend a meeting. Members are invited to book for one or the other per membership.
Please book online by clicking on this link or selecting the meeting from the list of upcoming events on our events page.  Alternatively you may wish to book by calling on 0131 564 0100 or by emailing info@scottishlandlords.com **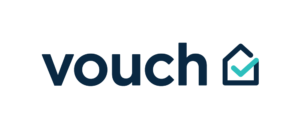 This meeting is kindly sponsored by Vouch.
Designed and built by letting agents for letting agents Vouch delivers a referencing solution that actually works!
Based on feedback from the 1000+ agents now using Vouch we are constantly evolving the system to deliver an industry-leading, award-winning product at an unbelievable price – a full tenant reference from only £5!
This is combined with the fully automated income generation saving you time & making you money. It really is tenant referencing that pays you – Earn up to £300 per property!
For more information please visit online here.