A New Deal for Tenants – Tenants' rights
Date and time
8 March 2022, 3.30pm - 4.30pm.
Venue
Online event via Zoom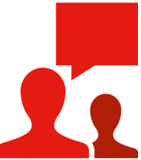 Join us for the first series of our SALtalks events with John Blackwood, SAL chief executive.
Book now to join John in conversation with members of the Scottish Government strategy team, Amanda Callaghan and Jane McCormack, for SALtalks "A New Deal for Tenants".
This is the second of three events where you will be able to hear more details of the draft strategy with which the government aims to give tenants more secure, stable and affordable tenancies with improved standards of accommodation and more flexibility to personalise their homes.
In this event the subjects discussed will include proposals to allow tenants to keep pets and be able to personalise their home.
This SAL online meeting is free of charge to SAL members as part of our package of membership benefits.
We are unable to accept any further online bookings for this event, however if you still wish to book a place please call on 0131 564 0100 or email info@scottishlandlords.com – thank you.