National Landlord Day, the Scottish Association of Landlords' annual conference and exhibition, is the largest landlord conference in the UK and takes place each November. This year's big date is Tuesday 13 November 2018 and we look forward to hosting the industry for a great day.
Don't miss out – book your tickets today.
Speakers
This speakers page will be updated in the run up to the event as the timetable is finalised.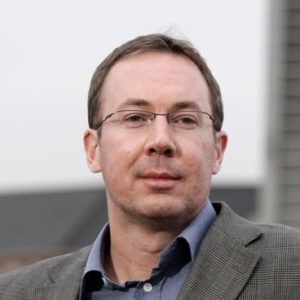 Thomas Ashdown
Thomas founded Citylets in 1999 shortly after university as one of the UK's earliest property portals. Since then he has steered its progression through to its position as Scotland's certified leading lettings site attracting up to 4 million visitors per year.
With over 19 years' experience at the forefront of the sector, he is one of the original dot-com pioneers and maintains a keen interest in the evolution of the sector.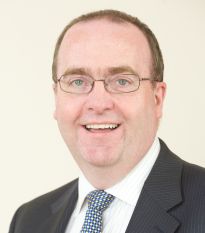 Jim Bauld
Jim has specialised in Scottish tenancy law since 1994. He has over 30 years litigation experience and represents clients in sheriff courts throughout Scotland. Jim is highlighted in the Chambers Legal Guide as a notable practitioner; clients appreciate that he "has extensive experience of Scottish housing law and offers a pragmatic response to issues".
He is a prolific contributor to events across Scotland, covering the whole range of housing law issues with the Scottish Association of Landlords, Chartered Institute of Housing, Scottish Federation of Housing Associations, Landlord Accreditation Scotland, and local authorities, displaying a robust understanding of current issues.
Jim's expertise has been externally acknowledged by his appointment as a legal member of the First-tier Tribunal for Scotland (Housing and Property Chamber). Jim has also been involved in Scottish government working groups which have dealt with a variety of proposals which have resulted in significant changes to housing law and practice.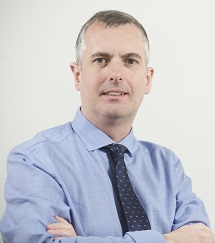 John Blackwood
John has worked in the private rented sector for over 20 years and is widely recognised as one of the foremost experts on all aspects of the Scottish private rented sector (PRS). He represents SAL on Scottish Government committees working to inform and influence housing policy.
John is chief executive of SAL, managing director of Gladstones and chairman of Landlord Accreditation Scotland (LAS). John also holds a judicial appointment as a member of the First-tier Tribunal for Scotland (Housing & Property Chamber) and is a Chartered Institute of Housing chartered member.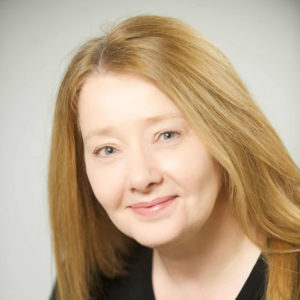 Elspeth Boyle
Elspeth is LAS director with responsibility for the day to day operation of the company, specialising in the development and delivery of LAS's training programme for both landlords and agents. Elspeth has worked in the private rented sector for over 15 years and has been with LAS since the scheme came into being in April 2008.
Many of you will have met Elspeth at LAS training courses and events and will have experienced her enthusiasm for sharing knowledge and best practice. You may also have heard Elspeth speaking at landlord forums and events around the country where she is often introduced as a "weel kent face" with her travels taking her all over Scotland from Orkney to Dumfries.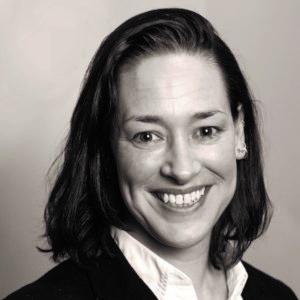 Fiona Campbell
Fiona was appointed as the ASSC's first Chief Executive in February 2015. She was charged with growing the Association, recruiting new Members, and ensuring that member benefits are as comprehensive and valuable as possible.
In an ever-changing tourism landscape and as more and more business expenses and regulations appear on the horizon, as well as the opportunities and challenges created by the growing collaborative economy, the ASSC finds itself increasingly politically engaged on a national and European level.
Fiona works with key industry groups and stakeholders to support the representation that puts the ASSC at the forefront of the Scottish Tourism industry. Fiona has operated a four star self-catering house on the banks of Loch Long, Argyll for the last 15 years.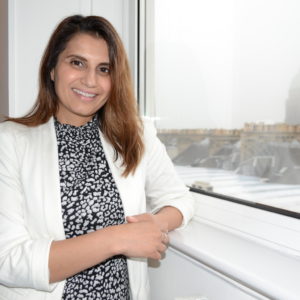 Shaheena Din
Shaheena has worked for Shelter Scotland for nine years in various roles.  This has provided an excellent working knowledge of the housing policy landscape in Scotland. Currently the national lead for the Scottish Empty Homes Partnership, Shaheena is an experienced professional with a track record of success, believes passionately in her work and is driven by having the opportunity to make a difference.
Known to laugh lots, Shaheena will say she is generally over excited and believes that when life gives you lemons, you got to make lemonade!
Skills include strategic planning, public speaking, coaching and influencing.
"The best prize that life has to offer is the chance to work hard at work worth doing" – Theodore Roosevelt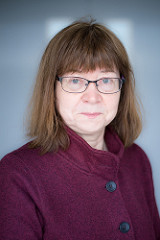 Carolyn Hirst
Carolyn Hirst works as a mediator, investigator, complaints reviewer, researcher, trainer and coach in her own business Hirstworks. She is a part-time housing mediation project development worker at Strathclyde University, the mediation practice supervisor for Cyrenians and an ordinary member of the Housing and Property Chamber. Carolyn worked previously as a deputy Scottish Public Services Ombudsman and in housing associations for nearly 20 years. She is a non-executive director of NHS Lothian and vice-chair of the Edinburgh Integration Joint Board. Carolyn is currently working with the University of Glasgow on a project relating to the impact on staff of being complained about.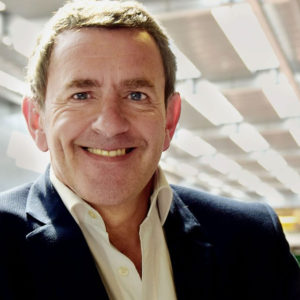 Stephen Jardine
Stephen Jardine is one of Scotland's best known journalists and broadcasters. He began his career in local radio then joined STV as a trainee reporter.
When GMTV launched, he became Scotland Correspondent then Europe Correspondent, based in Paris. He also worked as a London based correspondent and presenter on the station.
In 2000, Stephen returned to Scotland to present a range of programmes for Scottish Television including documentaries, live events, a daily talk show and the flagship news programme "Scotland Today" which he hosted along with Shereen Nanjiani, Viv Lumsden and Kirsty Young.
Stephen now presents radio and television programmes on BBC Scotland as well as writing for The Scotsman and Daily Record and running his own communications company.
Described by the Scotsman as "one of the most distinguished television journalists working outside London", Stephen is a past winner of a Royal Television Society award.
Susan Johnston
Susan is based in Inverness and has had various roles within DWP for the last 25 years including customer service operational manager for the Highland and Western Isles Jobcentre network. She joined the universal credit programme four years ago and works with stakeholders across Scotland including supporting the Scottish Government to implement the flexibilities they have within universal credit.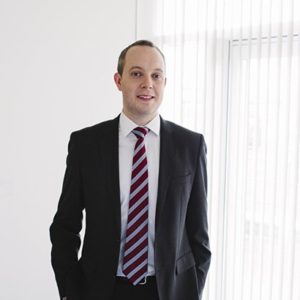 Paul Macaulay
Paul is a partner at Turcan Connell, Scotland's leading private client law firm which focuses on providing legal and tax advice to individuals and their families. Paul joined Turcan Connell in 2005, having studied law at the University of Aberdeen.
Paul specialises in advising property owners and family businesses on a range of issues including capital taxation, estate planning, asset protection and succession law. This includes advising on trusts, partnerships, other business structures and also wills and powers of attorney.
Paul is a member of the Society of Trust and Estate Practitioners (STEP) and a former tutor at the University of Edinburgh.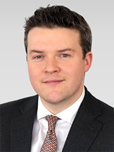 Duncan MacInnes
Duncan joined Ruffer in 2012. He graduated from Glasgow University School of Law in 2007 and spent four years working at Barclays Wealth and Barclays Capital in Glasgow, London and Singapore.
Duncan is a CFA charterholder, is co-manager of the £400m Ruffer Investment Company which is listed on the London Stock Exchange and in addition to this manages investment portfolios for private clients, charities and institutions.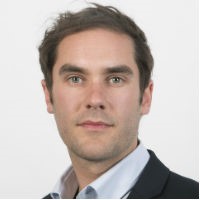 Adam McVey
Adam is the leader of the SNP group and represents Leith ward. With a background in economics and international law, he has worked for an accountancy firm, a social investment charity, the Fringe Festival and for a leading human rights charity.
Adam was first elected in 2012 and served as the city's transport vice convenor for three years prior to the council elections in 2017.  Adam sits on COSLA and Edinburgh Partnership Board.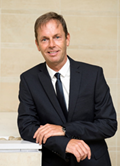 Hugh Meechan
Hugh is a founding member of The Mortgage Lender. As chief operating officer, Hugh has responsibility for all aspects of The Mortgage Lenders' day-to-day operational activities, including lending policy, underwriting, customer services, customer support, and technology.
With a career which has spanned more than 30 years in the lending industry, Hugh previously held the role of operations director at Mortgages plc, a specialist mortgage lender owned by Bank of America.  Hugh describes himself as a typical Glasgow boy – hardworking and committed to fair lending for borrowers with real life circumstances.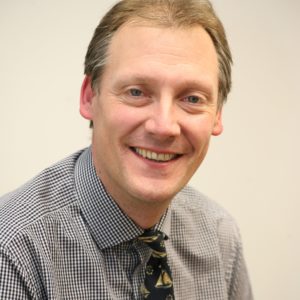 David Morrison
David is a partner with EQ Accountants LLP, where he heads up EQ Taxation.  EQ is a 15 partner practice with offices in Forfar, Dundee, Cupar and Glenrothes.  He is both a chartered accountant and chartered tax adviser.
EQ act for a large number of individuals and businesses in the property sector from property management companies and family investment companies to private landlords and furnished holiday letting owners.
Recent changes in legislation for property owners and further changes to come have made property taxation a crucial area for strong tax planning.
David lives in Broughty Ferry with his wife and two children.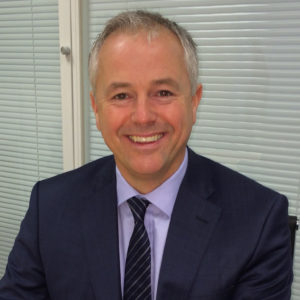 Ronnie Murison
Ronnie is Director of Sheriff Officer services at Stirling Park LLP. He has over 30 years experience as a qualified sheriff officer and messenger-at-arms and he was part of a management buy-out in 2009 and a sale of the business in 2014 to an international company.
He has over 20 years road experience in serving legal process and enforcing warrants on behalf of creditors, which includes eviction and pursuance of unpaid rent.
Ronnie is responsible for developing and maintaining client relationships, whilst working with the current management team.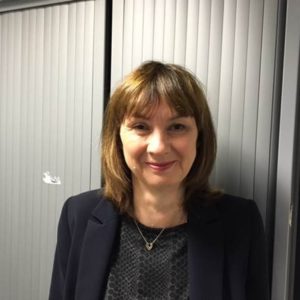 Sandra Robinson
Sandra is Head of Strategic Engagement with Landlords within the Universal Credit programme.  With over 20 years project management experience, Sandra has worked on Universal Credit since its inception in 2010.  She led work on the PBS and APA strategy,  and has also worked on design and implementation.  More recently she has majored on working with landlords across both sectors, listening to their concerns, and recommending improvements as appropriate.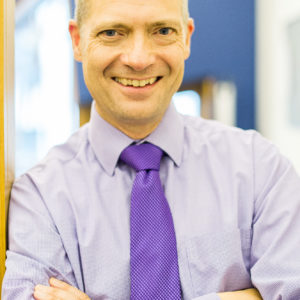 Graham Simpson
Graham is an MSP for the Central Scotland region and Shadow Housing and Planning Minister. He is a member of the Local Government and Communities Committee in the Scottish Parliament and convenor of the Delegated Powers and Law Reform Committee. Graham's parliamentary work includes scrutiny of the Planning Bill and of the powers of the First-tier Tribunal for Scotland (Housing and Property Chamber).
Prior to entering politics, Graham was a journalist from 1983 until 2016, joining the Scottish Sun as a sub editor in 1990. He was with the paper until elected as an MSP, apart from a brief stint at the Daily Record.
Exhibition
Are you interested in exhibiting at National Landlord Day?  Please do contact us on 0131 564 0100 or info@scottishlandlords.com to find out availability and how we can help you maximise your impact on the day.
Travel information
Travel:

By rail
If you are travelling by train to Edinburgh, please note Dynamic Earth is approx. a 15 minute walk from Waverley Station or a short taxi ride.
By bus
Within Edinburgh, take the local Lothian Buses numbers 5 & 36.
http://lothianbuses.com/
Parking
Dynamic Earth has its own car park located underneath the building, for which charges do apply – please see here for further information. Please note to benefit from the discounted visitor rates you will need to have your parking ticket validated before leaving Dynamic Earth – please take your ticket to the cloakroom by the registration desk where a member of staff will validate your ticket for you.
Please do not rely on getting parked at Dynamic Earth – it tends to fill up fairly early. Alternative car parking facilities are available nearby in St John's Hill NCP Car park, 2 Viewcraig Gardens, Edinburgh EH8 9UQ.  There are also parking facilities in Holyrood Park, Queens Drive EH8 8AZ which is a pay and display car park.
Highlights from National Landlord Day
We would be delighted to answer any questions you have about National Landlord Day so please contact us if you have any queries.