Novoville Shared Repairs is an app designed to enable homeowners, landlords and agencies to carry out common repairs to their tenements in a more convenient and secure way.
The app structures the common repairs process from start to finish in a TMS-compliant way. On the app, you can report issues to fellow owners, gather quotes from trusted traders, and record votes. The app even comes with a dedicated payment account for the tenement block.
Novoville charges a small fee on top of the repair (see pricing page on the website) covering all costs. SAL members will get 50% off that fee for their first repair, and a free manual search for quotes from our helpdesk (usually worth £300) to help them progress with your first repair as soon as possible.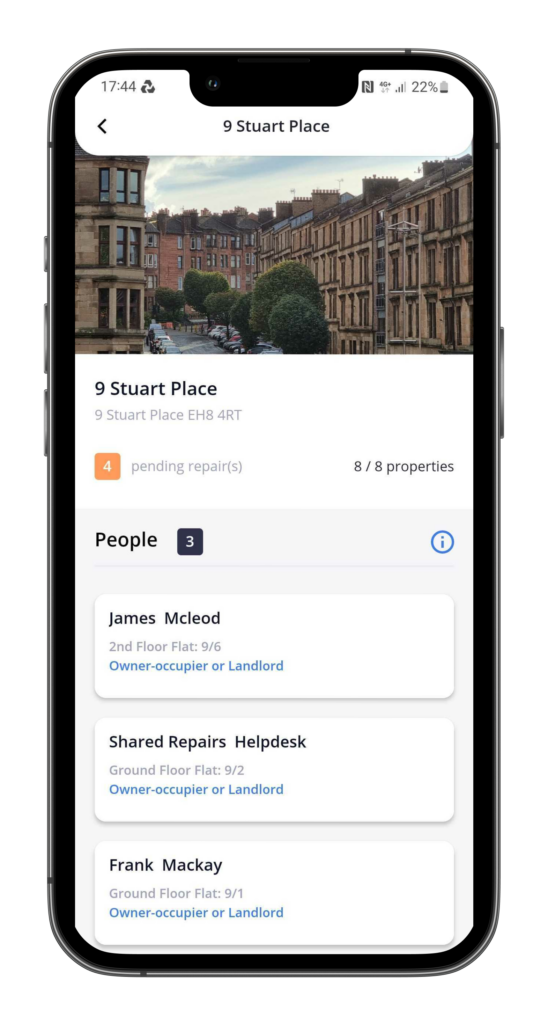 Tel: 0131 364 45 45
Email: srhelpdesk@novoville.com
Website: Visit Novoville Shared Repairs