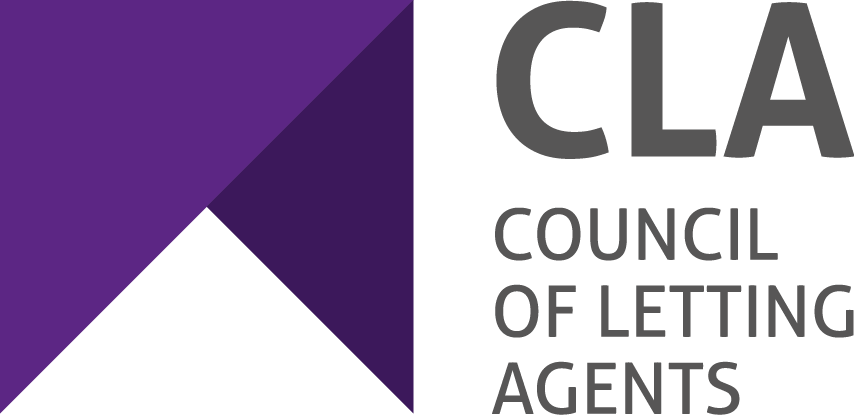 The Agency Business is a full day conference and trade exhibition with all content designed for letting agents and their staff.
The event will update and inform agents on the new legislation and regulation of the industry, as well as provide information on various aspects of the letting agency business.
Gain your CPD hours
Delegates attending conference can claim the day as five hours of continuing professional development (CPD) training time. These hours will be recognised by the Scottish Government for the ongoing training requirement within the Letting Agent Code of Practice compliance requirements.
With so much change on the horizon for the industry and with an impressive speaker programme lined up addressing all the current critical topics, The Agency Business is a "must attend" for all letting agent owners and staff.
Timetable
* The breakout sessions have limited capacity. Access will be on a first come, first served basis.
Speakers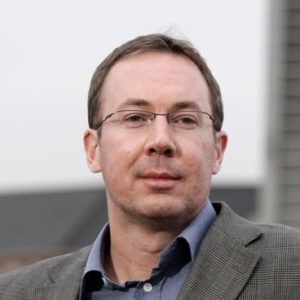 Thomas Ashdown
Thomas founded Citylets in 1999 shortly after university as one of the UK's earliest property portals.
Since then he has steered its progression through to its position as Scotland's certified leading lettings site attracting up to 4 million visitors per year.
With over 18 years' experience at the forefront of the sector, he is one of the original dot-com pioneers and maintains a keen interest in the evolution of the sector.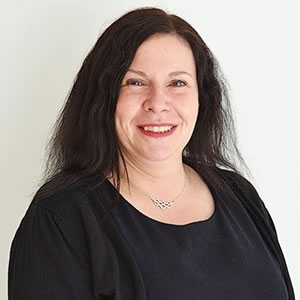 Gail Bowden
Gail is the compliance manager at SAL and has a love for lettings and legislation helping members to understand how to apply it to day to day work and planning. Also a trainer as sister organisation LAS.
Gail has worked in lettings for 25 years both as a landlord and has had several management roles concentrating on property management, compliance and training. With a post grad diploma in human resource management and as a chartered member of CIPD, she has a real passion for training and development.
When Gail is not doing lettings, she can be found in the battlefields as a Viking re-enactor.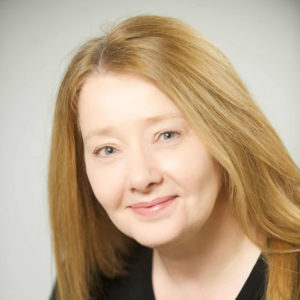 Elspeth Boyle
As LAS Director, Elspeth is responsible for the day to day operation of the company, specialising the development and delivery of LAS training programme for both landlords and agents. Elspeth has worked in the private rented sector for over 15 years and has been with LAS since the scheme came into being in April 2008.
Many of you will have met Elspeth at LAS training courses and events and will have experienced her enthusiasm for sharing knowledge and best practice. You may also have heard Elspeth speaking at landlord forums and events around the country where she if often introduced as a "weel kent face" with her travels taking her all over Scotland from Orkney to Dumfries.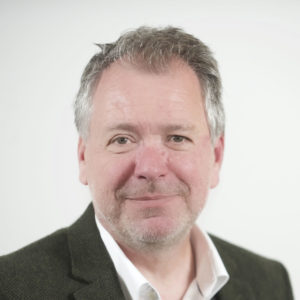 Mike Campbell
Mike recently took up the role of CLA director and works in support and representation of letting agent members across Scotland, having previously contributed to the work of the CLA policy group and his ongoing role as a SAL director.
With a career spanning over 30 years in housing management across the social sector and PRS as a landlord and letting agent, Mike sees housing as his natural vocation and also serves as a board member of CIH Scotland and a housing association's commercial subsidiary.
In his spare time Mike is a Waterboys fan, season ticket holder at Livingston FC and likes nothing better than watching the Tour de France in the French Alps.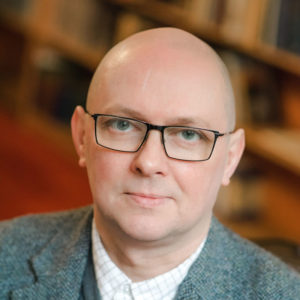 Professor Ken Gibb
Kenneth Gibb FAcSS CMCIIH is professor of housing economics and Director of the ESRC UK Collaborative Centre for Housing Evidence, both at the University of Glasgow.
He sits on the Scottish Government's joint housing policy and delivery board and co-chairs the Chartered Institute of Housing's Rethinking Social Housing Project. He is also a member of the North Lanarkshire Fairness Commission and is on the management board of the Centre for Homelessness Impact.
Ken is also chair of Sanctuary Scotland housing association and is finance director and board member of the Urban Studies Foundation.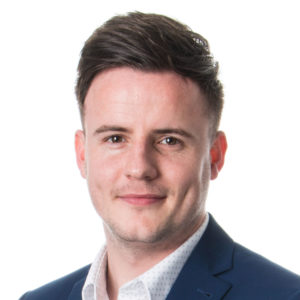 David Hackett
David joined The Letting Protection Service Scotland in 2011 and has worked in Customer Service, Dispute Resolution and most recently as our Senior Account Manager. He is now our Head of Business Development and works within the industry to grow, develop and maintain relationships with our clients.
David regularly hosts dispute workshops to help you avoid deposit disputes, and manage them effectively if they do arise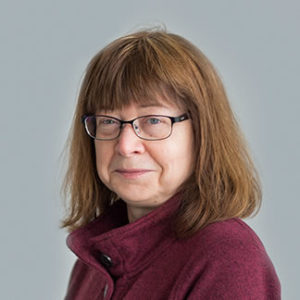 Carolyn Hirst
Carolyn Hirst is an independent consultant with her own business, Hirstworks, where she practices as a mediator, investigator, complaints reviewer, trainer and coach. She is a Visiting Lecturer in Ombudsman and Complaint Handling Practice at Queen Margaret University and the Mediation Practice Supervisor for the Cyrenians.
Carolyn is a Lay Member of Employment Tribunals (Scotland) and an Ordinary Member of the First Tier Tribunal (Housing and Property Chamber). She previously worked as a Deputy Scottish Public Services Ombudsman and as the Interim Principal Ombudsman at Ombudsman Services. Before that she worked in Social Housing for nearly 20 years, latterly as a Deputy Director of a Housing and Care Organisation. Current Board positions include Non-Executive Director of NHS Lothian and Vice-Chair of Edinburgh Joint Integration Board.
Carolyn will speak on Good Practice in Complaints Handling at 10:10am; a consideration of approaches and practices relating to complaint handling. This presentation looks at process, attitude, saying sorry, putting things right (if needs be) and learning from complaints. Carolyn suggests that good practice in complaints handling is not just what you do but it is also the way that you do it.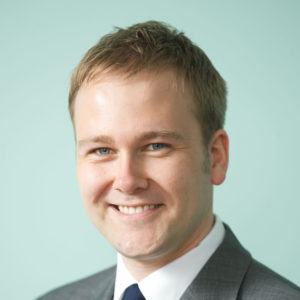 Alastair McKendrick
Alastair is a litigator with ten years' experience of court work. He was promoted to associate in 2013 and manages a wide variety of cases including construction, contract and property disputes, together with all aspects of housing law for registered social landlords, letting agents and private landlords.
Alastair advises clients in relation to a variety of data protection issues, including the review of policies and procedures and contentious matters, including breaches. He guides clients on the impact of the new General Data Protection Regulation due to come into force on 25 May 2018 and leads training sessions on this.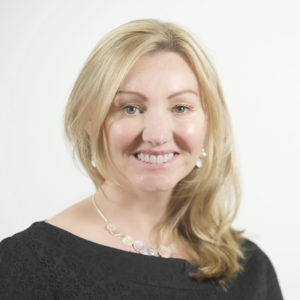 Amanda Wiewiorka
Amanda is a retail business studies graduate and spent much of her career developing business cases for the use and proliferation of business transformation IT within blue chip retailers.
Having been a private landlord for the past 20 years, Amanda is now owner and director of Wardhaugh Property, an independent family owned business acquired in 2008. Amanda was appointed to the SAL board of directors in 2014 to focus on the Council of Letting Agents (CLA) wing of the organisation. Amanda's activity with SAL and the CLA strongly compliments her business activity and the value she can deliver to Wardhaugh clients.
She lives near Forfar and is married with three children.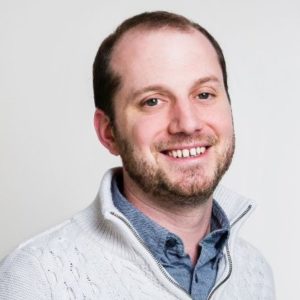 Tim Hill
Tim is director and co-founder of Keyzapp which he describes as the fastest, simplest, tool for managing keys in busy property management, lettings and sales offices. Time worked most of his career as a management consultant, using technology to improve the way large companies work with information and leading multi-million dollar global programmes. With Keyzapp, he saw an opportunity to take an important but often cumbersome process and make it easy (and almost fun!). It has proved an exciting and rewarding challenge.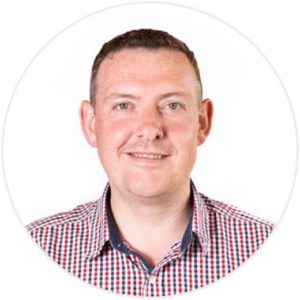 Neil Cobbold
Neil is chief operating officer at Payprop.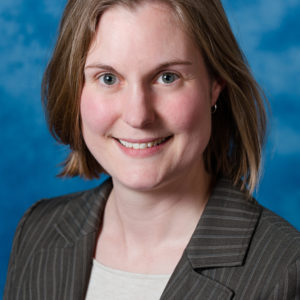 Caroline Elgar
Caroline joined SAL in the role of policy manager in 2014. Before this, she had nearly 15 years' experience working in the lettings industry, primarily in senior letting agency roles. Caroline has played a key part in SAL's policy work on tenancy reform and has represented SAL in parliament and on a number of government working groups. She runs SAL's landlord and letting agent advice helpline, assisting members with queries related to the letting and management of PRS properties and producing resources to assist members in the running of their businesses. Working at SAL is a welcome break from her other job as mum to two young boys!
Exhibition
Travel information
Travelling to the venue
Please see the hotel website for location and directions.
Parking
There is onsite parking available which is a multi-story car park attached to hotel and is accessed from Hill Street.  Parking is on a first come first served basis.
Public Transport
The DoubleTree by Hilton Hotel Glasgow Central is only a ten minute walk away from both Glasgow Central Station and Glasgow Queen Street Station.
Accommodation
If you wish to stay overnight in Glasgow, there are many hotels in the city to suit every budget. Delegates who wish to stay at the Doubletree by Hilton Hotel Glasgow Central can book directly via the hotel or online via websites such as www.booking.com for the best deals.
Highlights from The Agency Business
Please feel free to contact us if you have any queries.